Confidentiality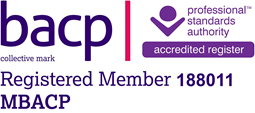 The following excerpts from the Framework form a clear coherence that informs my service ….
"The fundamental values of counselling and psychotherapy include a commitment to:
Respecting human rights and dignity
Protecting the safety of clients
Ensuring the integrity of practitioner-client relationships
Enhancing the quality of professional knowledge and its application
Alleviating personal distress and suffering
Fostering a sense of self that is meaningful to the person(s) concerned
Increasing personal effectiveness
Enhancing the quality of relationships between people
Appreciating the variety of human experience and culture
Striving for the fair and adequate provision of counselling and psychotherapy services
Values inform principles. They represent an important way of expressing a general ethical commitment that becomes more precisely defined and action-orientated when expressed as a principle. (BACP)
Privacy and confidentiality are core fundamental requirements of a therapeutic practice to ensure that trust is the container within which the energy of transformation and healing can then have a hope of manifesting.
All UK Counsellors and Psychotherapists are bound to have regular supervision with a similarly registered practitioner or suitably responsible person acceptable to their registering body. I am committed both to regular supervision and to courses of continuing professional development that are recorded and available for audit by the BACP. All of my clients are made anonymous during my supervision, with no identifiable information disclosed.
It is in the area of self harm and harms intended or committed toward others that render an absolute confidentiality between client and practitioner open to the legal requirements of information disclosure. Before any such disclosure of a client's private information is made I will always check with my Supervisor, and wherever possible with the client themselves as consented disclosure is always the ethically superior position.
I hold a current, fully cleared DBS certificate.
I am insured with full professional indemnity with public liability cover for work with all clients from the UK and overseas.